Explore Athens like a Local
Breathtaking Greece with OPA Tours Athens Day Trips & Experiences
Discover the heart of Greece with OPA Tours! Our Athens day trips and tours are designed to immerse you in the rich history, vibrant culture, and stunning landscapes of this ancient city and beyond.



or browse your favourite type of experience
Why Choose Us?
Your Best Choice for Athens Day Trips and Tours
At OPA Tours, we're passionate about sharing the beauty of Athens with our guests. Our expertly guided tours and day trips offer a unique perspective on the city's history and culture.
View More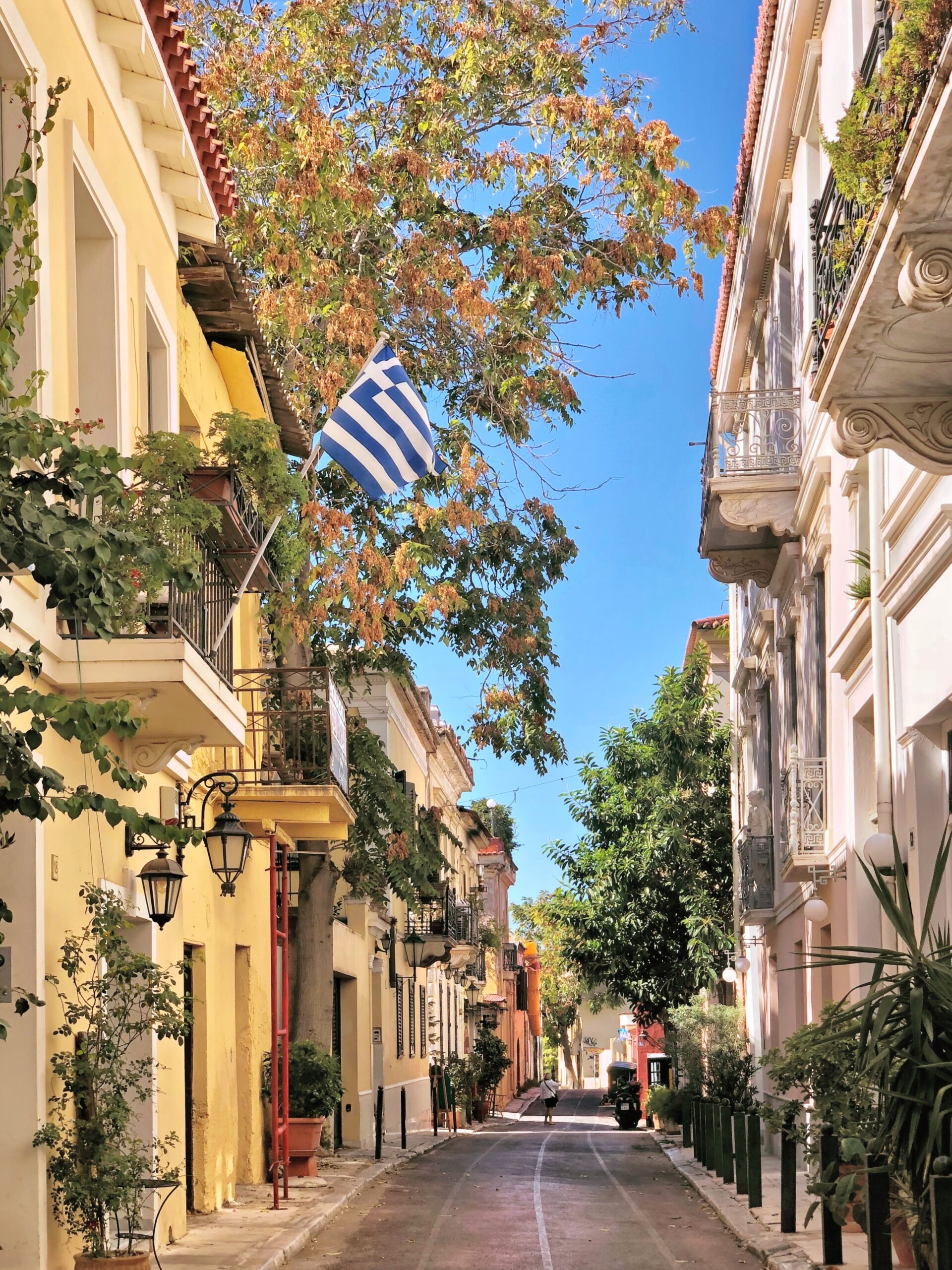 Top Things to Do in Athens
Explore Our Experiences and Tours Highlights
Unforgettable memories with our featured Athens day trips, experiences and tours. Unleash your sense of adventure and explore the city's iconic landmarks and hidden treasures.
Explore our Experiences
Immerse yourself into Ancient Greek history & Culture
Explore Athens Must-Visit Destinations
Uncover the must-see gems of Athens with our curated list of destinations. Enjoy breathtaking views, vibrant culture, and the rich history of the city.
View More Destinations
Featured Packages
Unforgettable Tour Packages in Athens
Experience the charm of Athens with our hand-picked featured tour packages. Immerse yourself in the city's iconic landmarks, captivating stories, and unforgettable moments.
Explore our Packages
Customers Feedback
Our Customer Reviews
You are AMAZING Debbie! You planned the absolute perfect anniversary vacation for us!!! I hope you can enjoy some down time for yourself! And love the pictures! Takes me strait back to Greece!
Dianne
This company is so professional. I have used them many times and have never been let down.
They transferred all my wedding guests from the airport to the port and back again in comfort and style, they helped me out last minute with zero stress when I mixed up my bookings, they do airport transfers for my family when they visit, I have used them to bring me to doctors appointments when I couldn't afford to be late or stressed out and they have done it all with a smile.They are prompt and courteous and always check in afterwards to make sure we have been happy with the service. five stars for sure!!!
Aoife
Since the very first moment, they gave me & my friend a feeling of comfort. Gentle, clean and nice drivers, willing to show us around and help with any question we had regarding places and Greek situation/culture.
Albesa
I have been staying in Athens to study abroad since January and used this company for airport transfers. Each of the drivers are kind and very knowledgable if you ask a question. They have never been late to pick me up which is a huge plus! I love this company and highly recommend it.
Lorena
Very friendly and personable tour guide. Gave great information and made the experience worth the drive! I highly recommend using this company for tours around Athens!
Amanda L
OPA is wonderful, and makes every effort to welcome us each time. From clean, quality vehicles to offering water, wifi and a phone charge–you are in safe hands. The best of all? -how genuinely friendly they are. Thank you, Opa. You made me feel like I was coming home, last night.
Susannah
Recommended to us by a colleague of my husband, they were totally fabulous! Loved the tour package they put together for us with our #1 request of the bungee jump at the Corinth canal! Tops!!!
Pamela
OPA Tours FAQs and Insider Tips
Get answers to your most common questions about OPA Tours and Athens day trips. Discover everything you need to know about our tours, day trips, destinations, and more.
View More
Yes, with OPA Tours, you can easily plan and book day trips from Athens to various destinations. OPA Tours offers a range of guided tours and Athens day trips to nearby locations such as Aegina, Mycenae and Epidaurus, Saronic Islands, Cape Sounion and Temple of Poseidon, Delphi, Nafplio, Metéora, and Ancient Corinth. They provide expert guidance, comfortable transportation, and a seamless experience for your day trips from Athens.
Athens is a walkable city, especially in the central areas where many major attractions are located. OPA Tours can provide walking tours that allow you to explore the city's historic neighborhoods like Plaka and Monastiraki on foot. However, some sites may involve uphill walking, such as the Acropolis. OPA Tours offers comfortable transportation options for longer distances and to reach sites that are farther from the city center, ensuring a convenient and enjoyable exploration of Athens.
If you have 6 hours in Athens, OPA Tours can help you make the most of your limited time. They offer customized itineraries and private tours tailored to your preferences. With OPA Tours, you can visit iconic sites like the Acropolis, explore the historic Plaka neighborhood, and enjoy authentic Greek cuisine at a local taverna. Their experienced guides and efficient planning ensure that you have a memorable experience during your 6-hour stay in Athens.
With OPA Tours, you can cover a significant portion of Athens in one day. Their guided tours and expertly curated itineraries allow you to visit major attractions such as the Acropolis, Parthenon, Ancient Agora, Plaka neighborhood, and more. While there is much more to explore in Athens, OPA Tours ensures that you make the most of your day and get a comprehensive experience of the city's history and culture.
For history buffs, here are the best day trips from Athens that will immerse you in Greece's rich historical heritage:
Delphi: Explore the ancient site of Delphi, nestled on the slopes of Mount Parnassus. Visit the Temple of Apollo, the Oracle of Delphi, and the Delphi Archaeological Museum. OPA Tours offers guided tours to Delphi, providing fascinating insights into its significance as the center of the world in ancient Greek civilization.

Mycenae and Epidaurus: Journey to the Peloponnese region to discover the ancient archaeological sites of Mycenae and Epidaurus. Marvel at the imposing Lion Gate and the Tomb of Agamemnon in Mycenae, while Epidaurus boasts an ancient theater renowned for its remarkable acoustics. OPA Tours offers guided tours to Mycenae and Epidaurus, allowing you to delve into the captivating history of these sites.

Ancient Corinth: Just an hour's drive from Athens, Ancient Corinth awaits with its impressive ruins. Explore the Temple of Apollo and the Ancient Agora, where history comes to life. OPA Tours provides convenient options to visit Ancient Corinth, offering a deeper understanding of its historical significance.

Cape Sounion and Temple of Poseidon: Embark on a half-day small-group tour to Cape Sounion, where the Temple of Poseidon stands proudly on a cliff overlooking the Aegean Sea. Admire the ancient temple dedicated to the god of the sea while enjoying breathtaking views of the surrounding area. OPA Tours ensures a memorable experience at this iconic historical site.

Metéora: For a truly mystical experience, venture further from Athens to Metéora, a landscape adorned with awe-inspiring monasteries perched on towering rocks. Although an overnight trip is recommended, OPA Tours can provide guidance and information for exploring this enchanting site with its unique historical and spiritual ambiance.

Nafplio: Visit the romantic seaside town of Nafplio, a perfect base for exploring the archaeological wonders of Mycenae and Epidaurus. Marvel at the town's beautiful architecture, wander through its charming streets, and indulge in delectable local cuisine. OPA Tours offers options to enhance your visit to Nafplio and make the most of its historical treasures.
When planning these Athens day trips, you can choose various transportation options such as renting a car, taking a guided tour with OPA Tours, or utilizing the train network. Consider the convenience and advantages of each option to ensure a seamless and immersive experience for your historical exploration.

Easy & Quick Online Booking
You can book your next experience in just a few clicks

Direct Payment
Providing fast and secure payment services

Instant Confirmation
Book with confidence with instant confirmation
Travel Articles
Latest News & Articles
Subscribe & stay up to date with the latest travel trends in Greece