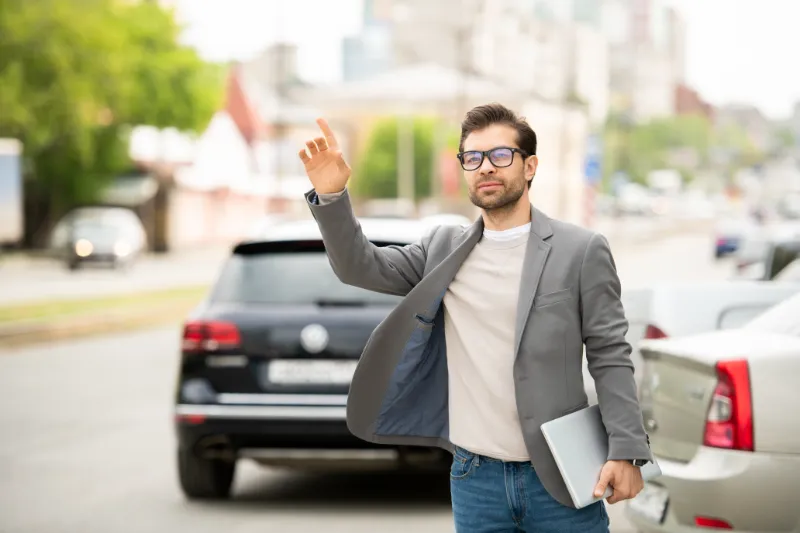 Clients Inquiries
Related Questions
Our team is available to answer all questions and concerns
A minimum of 12 hours notice is necessary otherwise services must be paid in full.
Yes we offer car seats upon request for all ages at no extra cost.
Yes we can send your a secure payment link.
Yes, either method works for us. Our vehicles are equipped with POS terminals able to accept debit/credit cards.
Yes our travel experts can work with your budget and needs and provide car rentals, hotel/villa accommodations, boat tickets, transfers and tours.
Please contact us via email at [email protected] as soon as possible so we can adjust your pickup time accordingly.
Our team constantly checks flight status in case of early arrivals or delays therefore your driver will be there no matter what.
Your OPA driver will be waiting for you right outside of baggage claim in the arrival hall holding a sign with our logo and your full name.
Our Experience
Providing port transfers since 2015 in Athens, Santorini & Crete
Rest assured as you can book multiple destination port transfers with Opa Tours
We Provide Easy Transfers
We have vehicle types for all your needs
Book A Transfer
Customers Feedback
Our Customer Reviews
You are AMAZING Debbie! You planned the absolute perfect anniversary vacation for us!!! I hope you can enjoy some down time for yourself! And love the pictures! Takes me strait back to Greece!
Dianne
This company is so professional. I have used them many times and have never been let down.
They transferred all my wedding guests from the airport to the port and back again in comfort and style, they helped me out last minute with zero stress when I mixed up my bookings, they do airport transfers for my family when they visit, I have used them to bring me to doctors appointments when I couldn't afford to be late or stressed out and they have done it all with a smile.They are prompt and courteous and always check in afterwards to make sure we have been happy with the service. five stars for sure!!!
Aoife
Since the very first moment, they gave me & my friend a feeling of comfort. Gentle, clean and nice drivers, willing to show us around and help with any question we had regarding places and Greek situation/culture.
Albesa
I have been staying in Athens to study abroad since January and used this company for airport transfers. Each of the drivers are kind and very knowledgable if you ask a question. They have never been late to pick me up which is a huge plus! I love this company and highly recommend it.
Lorena
Very friendly and personable tour guide. Gave great information and made the experience worth the drive! I highly recommend using this company for tours around Athens!
Amanda L
OPA is wonderful, and makes every effort to welcome us each time. From clean, quality vehicles to offering water, wifi and a phone charge–you are in safe hands. The best of all? -how genuinely friendly they are. Thank you, Opa. You made me feel like I was coming home, last night.
Susannah
Recommended to us by a colleague of my husband, they were totally fabulous! Loved the tour package they put together for us with our #1 request of the bungee jump at the Corinth canal! Tops!!!
Pamela